Special offer Stumbling stones
Special offer during Stumbling stones weekend. 
Special offer: Only available on 15th & 16th of April
Go back to the Dutch 17th century and let yourself be captured as a painting of Rembrandt.
A picture as if you were painted by Remdbrandt himself
A unique photo experience that you won't find anywhere else
A valuable (physical) memory as a visit to Veghel
Product: a digital file of high resolution or a fine-art print with the size of 20x30cm (without frame).
Price: €89,00 excl. btw (without frame)
Price: €206,00 excl. btw (with frame)
Location: Hoofdstraat 53, Veghel
Postcode: 5461 JD
Phone number: +31 627028132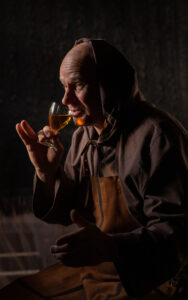 Frequently asked questions:
When and how can i pay?
By Tikkie, banktransfer or cash.
How can I apply?
By telephone contact or by e-mail.
Can I cancel?
You can cancel free of charge up to 3 days before the reservation date. After that you have to pay € 50.00 expenses.
Can the appointment be rescheduled?
In consultation, the scheduled appointment can be moved up to 2 days before the reservation date.
What's included?
Clothing and setting in corresponding style.
What do I get?
A high quality digital file, to be used for greeting cards, cups, etc. Or a fine art print.
How long will it take before I can receive the photos?
The Fine-art prints will be sent home within 3 weeks.
Can I order additional photos?
Reordering is always possible.
Can I receive my print as a wrapped gift?
This is possible at an additional cost of €15.00
Are there additional costs?
Shipping costs above €7.50 will be charged extra.